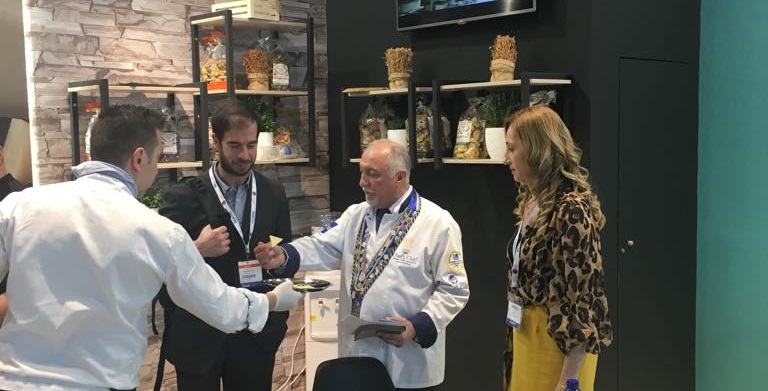 For the fourth consecutive year, the company TRADITIONAL CRETAN TASTES GYPARAKIS participated with great success in the food and beverage fair FOOD EXPO 2019.
Throughout its operation, FOOD EXPO has managed to become the top fair for the Food and Beverage sector in Greece as well as one of the most important and influential ones in the wider region of Southeast Europe. Attracting exhibitors and buyers from more than 80 countries, it transforms the Metropolitan Expo, where it is held, into a multicultural trade forum. Indicatively, more than 3,500international visitors attended the 2019 event, while there were 250foreign exhibitors from 33 different countries.
Visitors from Greece and abroad have had the opportunity to try and evaluate all of our products as well as to meet the people of our company and discuss on new constructive partnerships and agreements.